The Best Place for Teaching Reading Resources!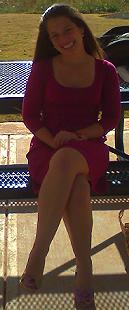 My name is Winolee Furtney and I am currently enrolled in North Georgia College & State University. I plan to graduate in a year, and I can't wait! I'm majoring in Middle Grades Education with Math and Language Arts Concentrations. (Hopefully, I'll be teaching math...)
I have always wanted to teach and believe that my passion for educating will truly benefit students in my classroom by helping them nurture individual interests they may have.
When I'm not thinking about teaching strategies and mathematical models, I love to cook and spend time with my family. I was born and raised in Georgia and would love to remain in Georgia and teach in either Gwinnett or Forsyth County.